JODI JACKSON
"Trust Fall" Into Our Arms, Spend Less Time Planning, and Continue to Fall Deeper in Love
Do you remember the "trust fall" game that nearly all children play? You probably even played it as a little girl. With someone standing behind you, you fall backwards into the person's arms, trusting that he or she will catch you and prevent you from hitting the ground.
You've found that intimate level of trust in your soon-to-be, and that's the type of trust we offer our brides, whether they're planning a Savannah destination wedding or call Savannah their hometown.
You can fall into our planning arms and experience calm confidence throughout your engagement and on your wedding day as we plan your wedding or manage the day-of.
We believe that, right now, the only thing you should be doing is falling deeper in love not panicking over planning details.
We Plan Beautiful Savannah Weddings for the Young in Love and
Those Getting their Second Chance at Love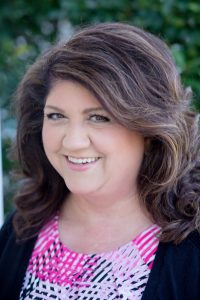 Hi there, lovely bride—I'm Jodi Jackson, founder and wedding planner at Savannah Wedding Dreams. I help excited brides from all over the world just like you plan the wedding of their dreams in one of the United States' most charming and historic cities.
Twelve years ago, I planned my first wedding and fell in love with the level of care and creativity I could provide to help a woman celebrate one of the most special days of her life. I draw from my experience in corporate event planning, event sales, and the bridal retail market to give you your dream Savannah wedding—regardless of your design style or wedding size.
My husband and I have 6 children (4 girls and 2 boys) who are in their 20s and 30s between the two of us, which means if I'm not helping you plan and celebrate your big day, I'm laughing with family and friends over good Southern food and great wine.
Let's take your vision and make it a reality, so when you remember your wedding 10 or 20 years from now, you can't help but smile.