For the girl who prefers simple over pompous, historic over modern, quiet over hectic, there's a venue in Savannah that will blow your mind, take your breath away, steal your heart and whatever else they say can happen to your body when you see something truly exceptional. Whitefield Chapel is the kind of place that will make you cancel all later appointments to see wedding venues, because you simply know the search is over.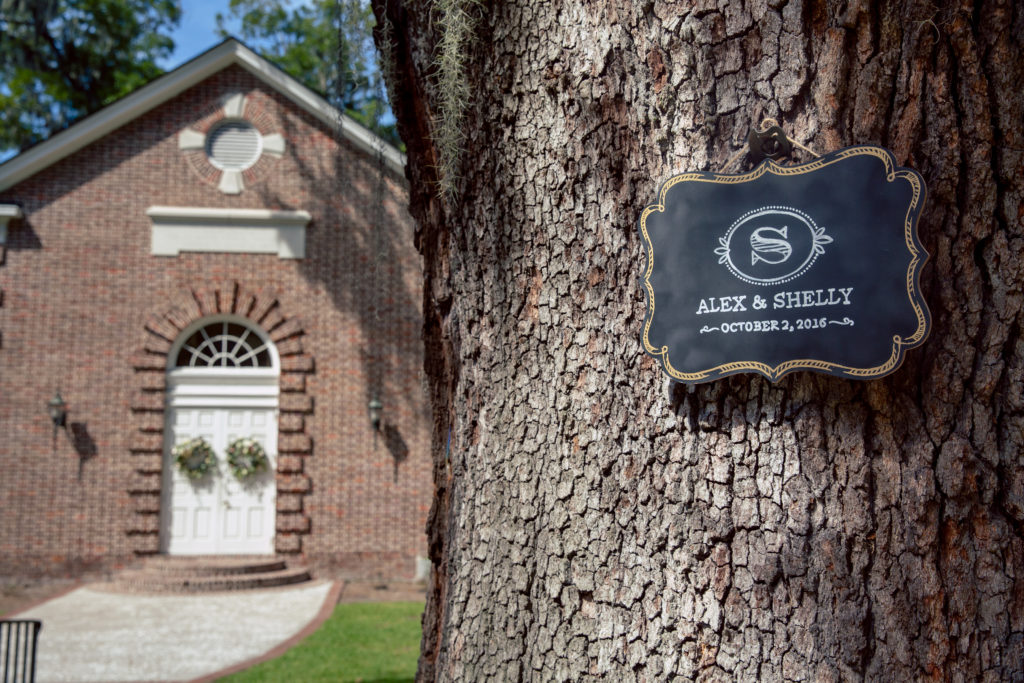 92 Years of History
Whitefield chapel is located on the grounds of Bethesda Academy, a private boarding and day school for boys, that is considered the oldest continuously operating child-caring institution in the country. The Academy was founded in 1740 by Rev. George Whitefield. At the time it was called Bethesda Orphan House and Academy and served as an orphanage. Bethesda was visited by many of the country's founding fathers and supported by Benjamin Franklin himself.
Almost two centuries later, in 1918, the chapel was donated to the Academy by the National Society of Colonial Dames. Due to ongoing World War I the construction had to be postponed. The chapel was fully completed in 1925 and named after the founding father of the Academy, Rev. George Whitefield.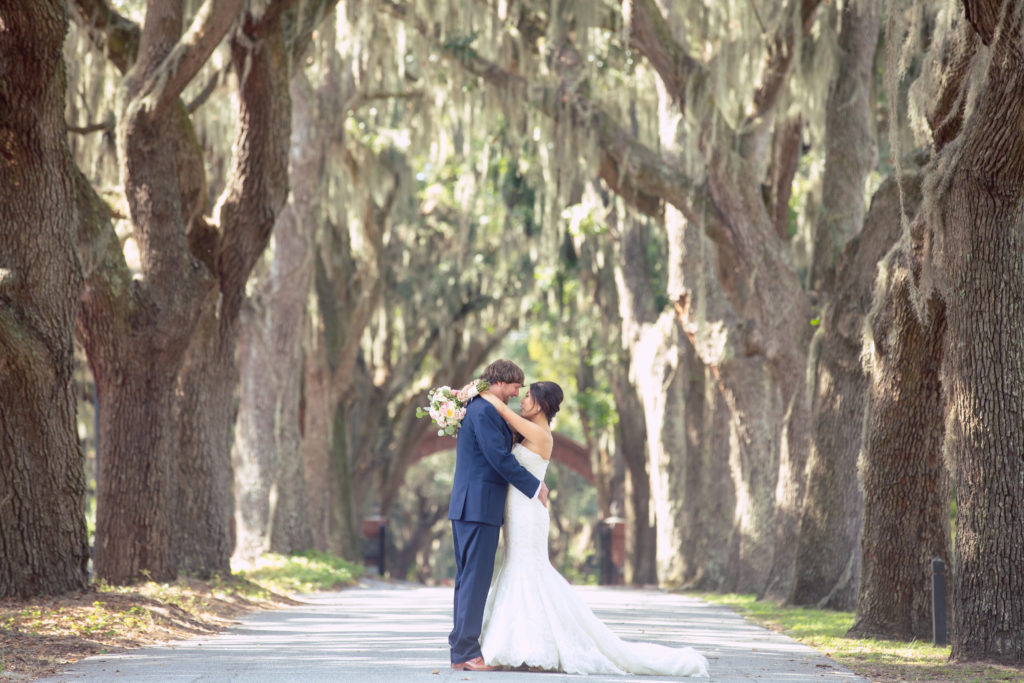 Why Whitefield Chapel Is a Wonderful Wedding Venue
I think pictures should do a great job of convincing you to choose Whitefield Chapel as your wedding venue, but if you prefer words, I've got some!
The Spirit of Savannah
Bethesda Academy with its picturesque lakes, majestic oaks and a beautiful marshfront is so much more than simply a space for beautiful pictures. It is Savannah itself! If you are searching for a place that will portray the famous Southern charm and represent historic Savannah through every detail, look no further! The grounds of the Academy provide beautiful backdrop for an outdoor photo shoot. Not to mention, it saves a lot of time and nerves to have a photo shoot at the location of your ceremony which means you don't have to drive around the city looking for spots.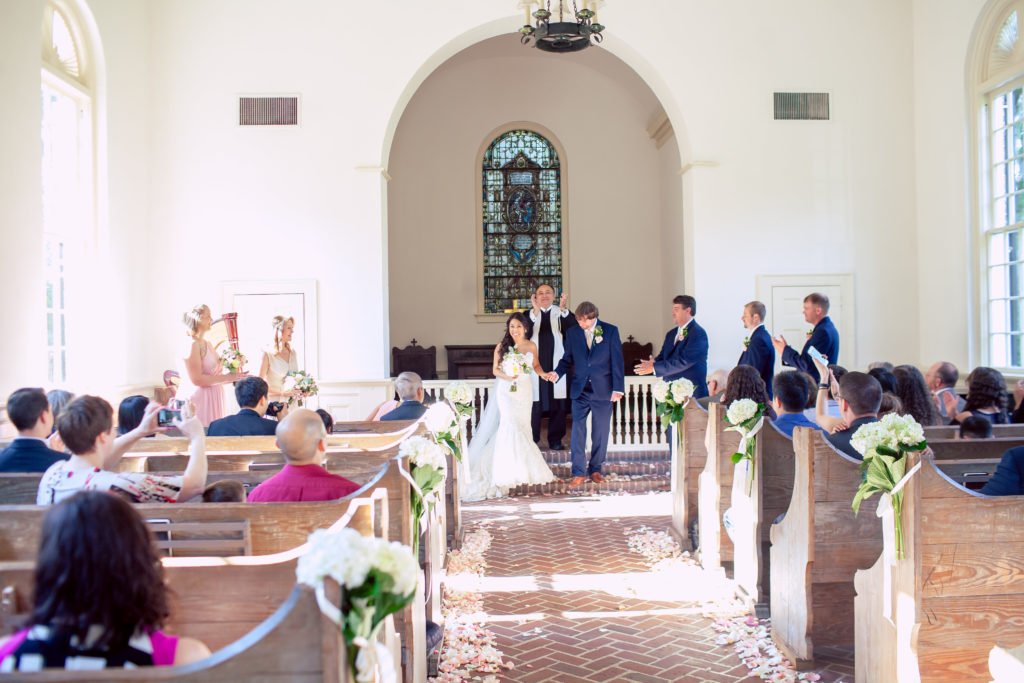 Original Interiors
Historic location is not just words. The chapel, although 92 years old, boasts original wooden pews, gorgeous chandeliers and altar. Just to think of it: a wedding venue with almost a century-long history!
Outdoor Space for Reception
Apart from the chapel, there are several outdoor spaces on the grounds of Academy that can be used for reception. You can choose between an amphitheater with a view of marshfront, an intimate outdoor courtyard or a spacious open patio.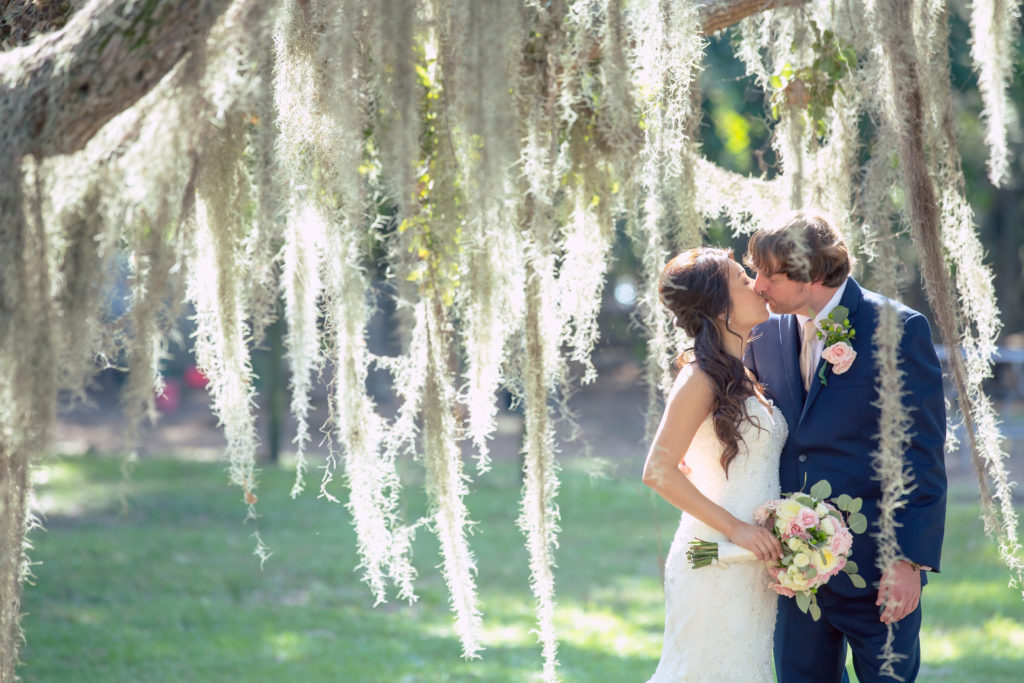 Proximity to the City
While nature views all around give you the feeling of being in a remote quiet space, Bethesda Academy is located within 15 minutes-drive from Savannah city center. It is important if you plan to have reception in the city as it won't take long to move from one place to another.
Celebrities Galore
Lastly, if you ever looked through celebrity wedding pictures and dreamed of having your own wedding in one of those gorgeous locations, you will be pleased to know that Whitefield Chapel has hosted weddings of a TV chef Paula Deen, actress Mandy Moore and country singer Joe Nickles.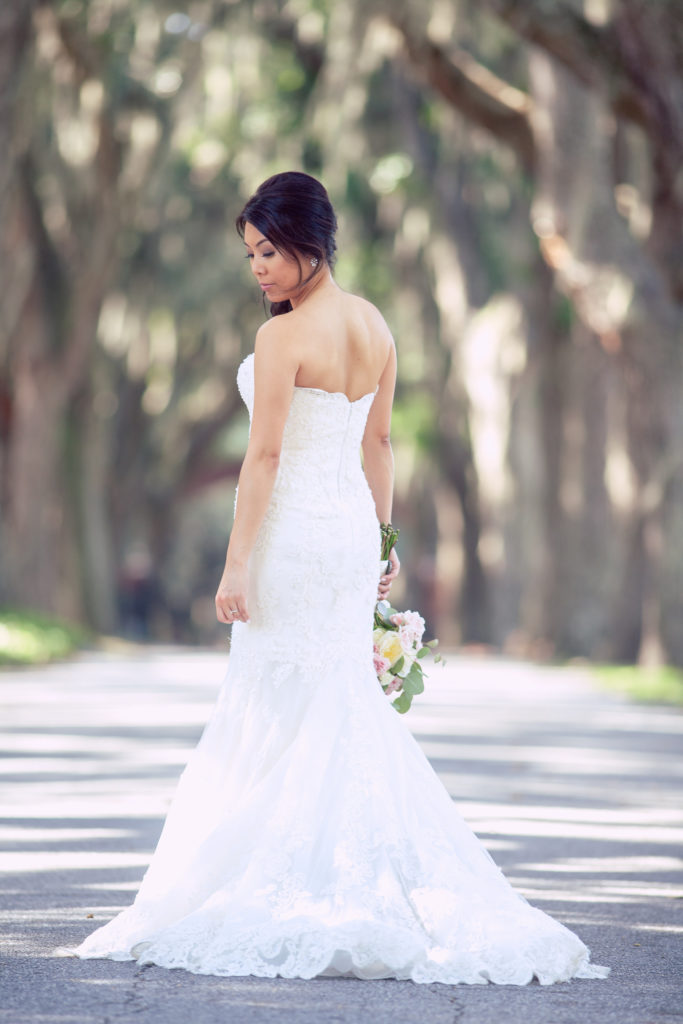 What Brides Say
"It's such a beautiful chapel and there was plenty of charm that it required very little decorating" – Brittany S.

"Whitefield Chapel was a beautiful, rustic, traditional Savannah setting for my wedding. The chapel was perfect for our 100 guests and didn't seem too large or too small." – Suzanne Y.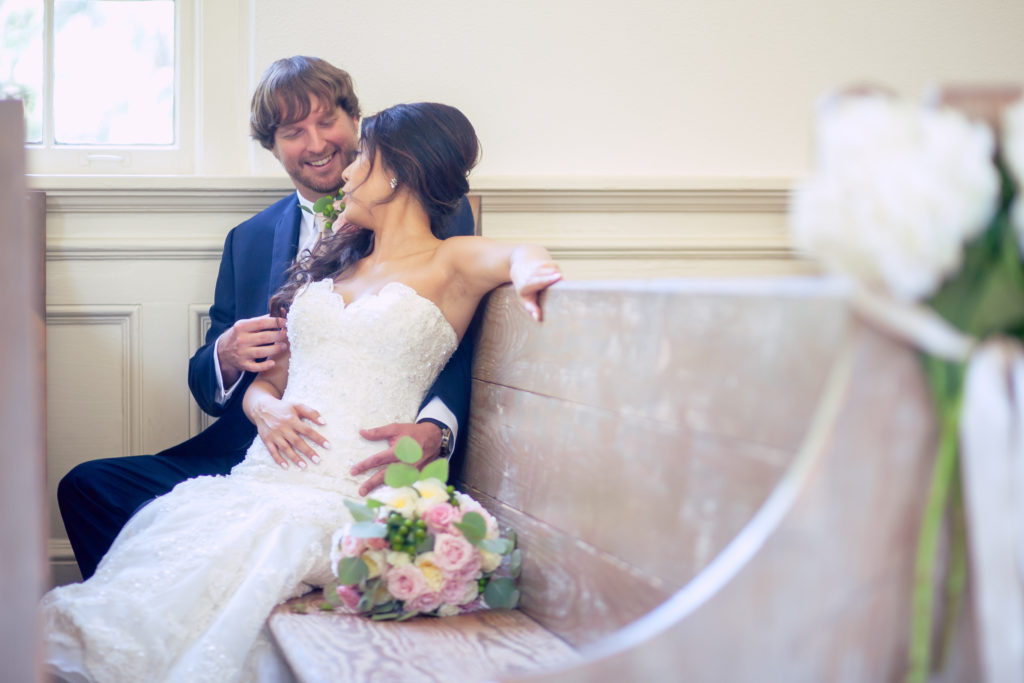 Whitefield Chapel is one of my personal favorites among Savannah's wedding locations. No matter how many times I come here, the chapel's beauty takes my breath away. When I walk down the alley covered by majestic oaks on both sides with Spanish moss hanging from the tree branches, I fall in love with this little gem all over again. A wedding in this setting is bound to be magical.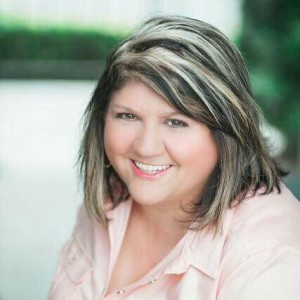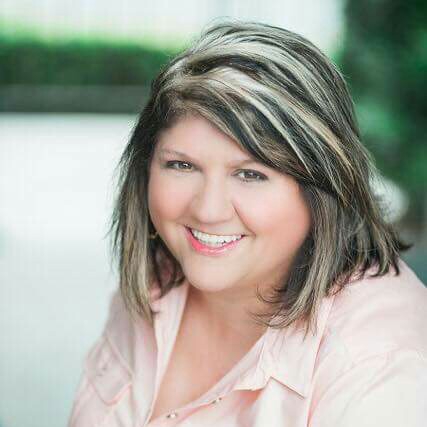 I would love to help you plan a wedding of your dreams in this historic chapel. Visit our contact page to get in touch with me and ask any questions about Savannah and how to organize a wedding in this wonderful city!
Jodi Jackson is a wedding planner at Savannah Wedding Dreams. Jodi fell in love with the feelings of creativity, accomplishment, and joy that overcame her when she helped plan her very first wedding almost 10 years ago. Jodi and her team bring a fresh and modern approach to designing, planning and coordinating weddings, regardless of the size or desired style. This has earned them a reputation for excellence in the Savannah area, throughout the Southeast, and beyond.