"Planning a wedding is easy and stress-free," said no bride ever. And most definitely not a bride who's planning a destination wedding. If organizing the big event in your home town is hard enough, organizing one in a city you've never seen with your own eyes is definitely not for the faint of heart!
But don't worry, I am here to help you! If you are reading this article, chances are you've already chosen Savannah as the destination for your Big Day. As a Savannah-based wedding planner with over 10 years of experience, I know quite a few tips and trick that will help you plan a wedding of your dreams. A few months back I shared my best advice about what you should know before planning your wedding in Savannah. Today, I would like to discuss another topic that often gets overlooked with all the never-ending to-do lists. How about things you shouldn't do when getting married in Savannah?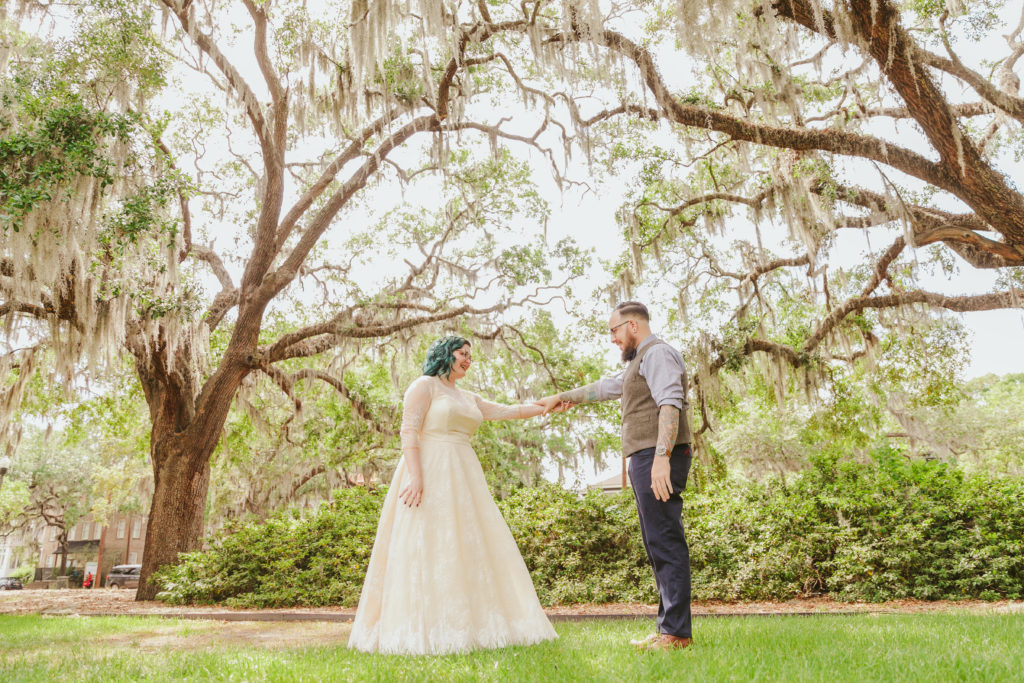 Don't Underestimate Summer Heat
Instead: take the temperature into consideration and get prepared.
If you are planning a summer wedding in Savannah it is important to remember that temperature can go as high as 95°F. While Savannah natives are used to the heat and humidity, people from other parts of the country might find it more difficult to adapt. Make sure your guests stay comfortable and hydrated by setting up water stations at the venue and providing hand-held fans. You should also plan the menu accordingly. Think: refreshing drinks at the start of the reception and light food options. Another point to consider: cakes tend to melt if left for more than a few hours outside, even if covered with fondant. So keep the cake away from the heat till the last moment.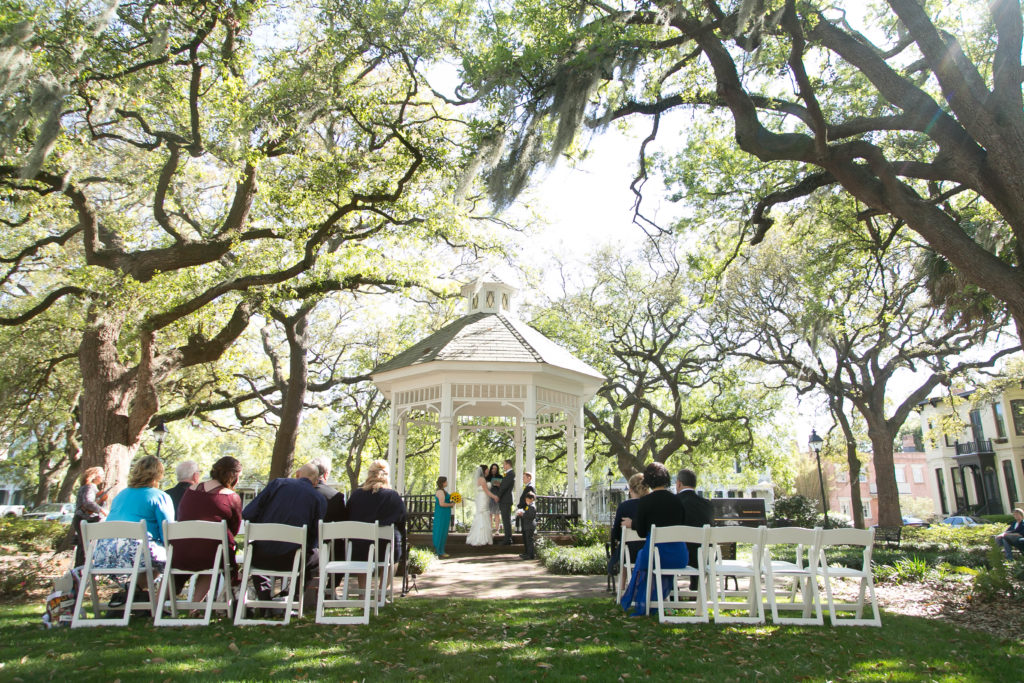 Don't Rely Solely on the Outdoor Space
Instead: have a plan B – indoor space or a tent.
Although I mentioned the water stations, refreshments, and fans, it's best to have an indoor reception area, even if you have a ceremony outside. Not only does Savannah get incredibly hot in summer, it's not uncommon to rain at this time of the year. Make sure you have a plan B and book a venue that has an indoor space.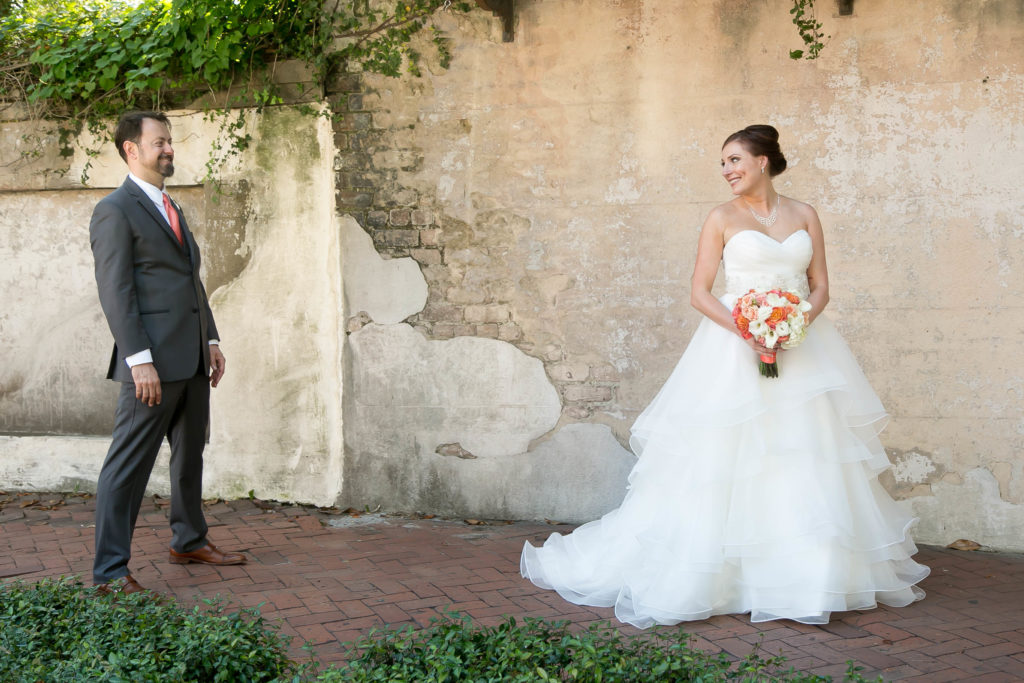 Don't Be Afraid to Set a Date During off-Season
Instead: look for the best prices in winter.
Spring and fall are the two peaks for Savannah tourism. In the first weeks of winter significantly less people travel to the city, which means availability in hotels is better and rates are lower. The weather is warm and usually stays around 60°F. In rare occasions it might go down to 40°F, so you'll need to think of warm drinks, blankets and pashminas for the guests. If you are looking for the best prices and would love to have a city all to yourself, winter is the right time! One important tip: make sure your wedding date is not close to Saint Patrick's Day which is celebrated in a big way in Savannah.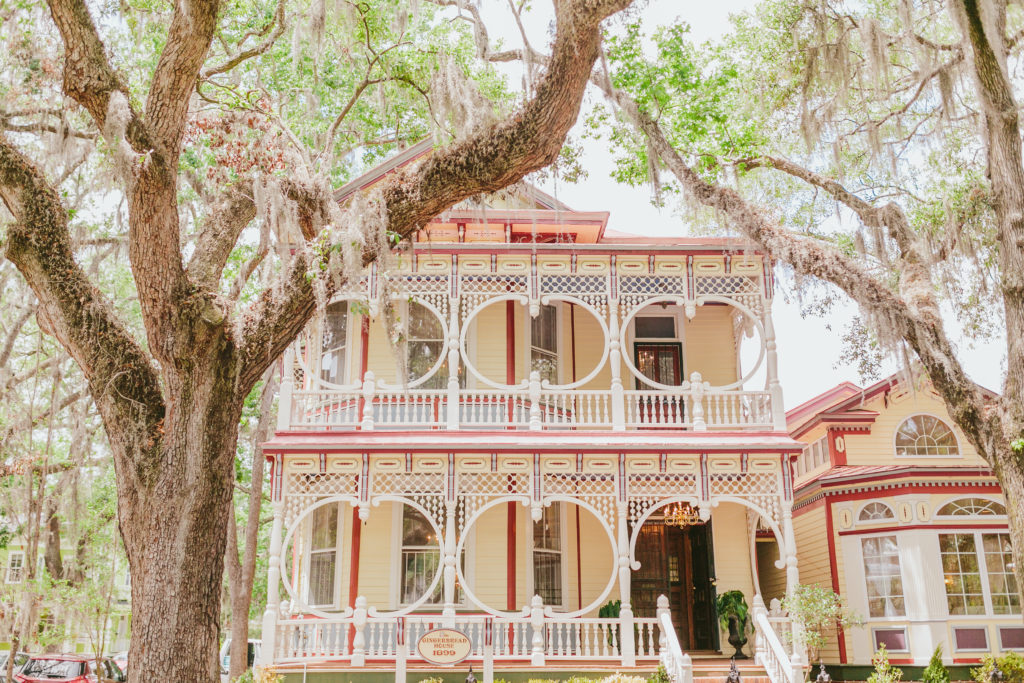 Don't Go After Big Brands
Instead: go local!
Local is key in Savannah. Whether we are talking about the wedding venue, food or gifts for the guests, you will find the most unique options locally. Instead of booking a wedding hall in a big chain hotel, check out the gorgeous Gingerbread House or romantic Whitefield Chapel. Incorporate hearty southern dishes into your menu. If you afraid they may be too heavy, talk to the caterer and discuss how you could modernize and lighten up traditional dishes. Think: shrimp and grits served in a cocktail glass as appetizer or individual tiny pies. For the best wedding favors from Savannah check out this article I wrote a while ago.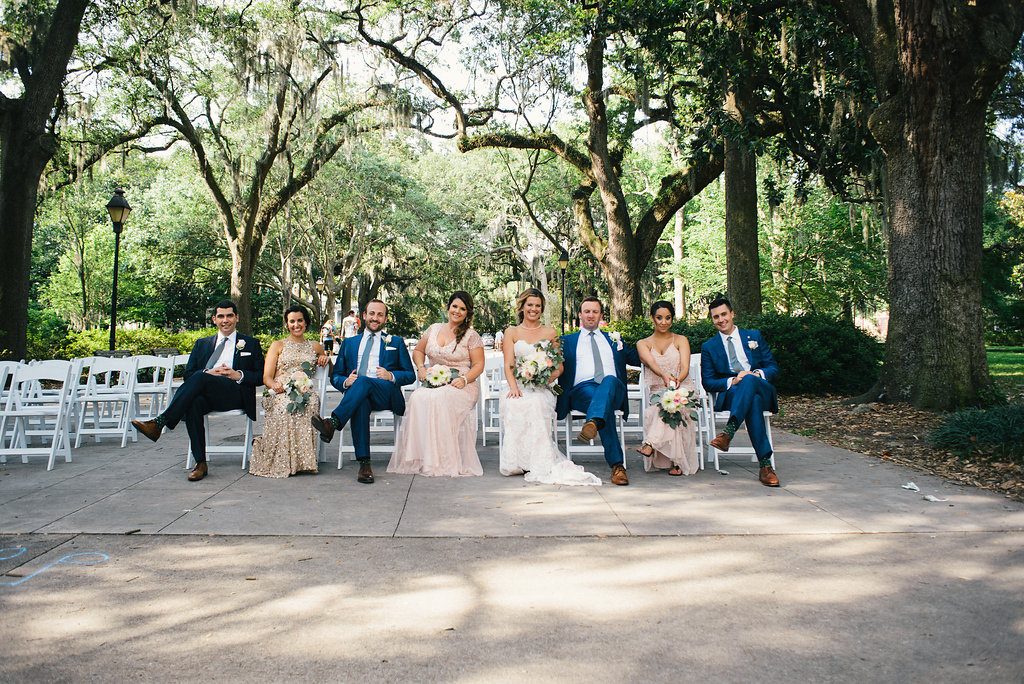 Don't Just Show Up in the Park on the Day of the Wedding
Instead: book the park in advance and hire a police officer.
One of the reasons people come to Savannah to get married is because of our beautiful parks and squares. While it is possible to have a ceremony in the square, you need to book it in advance. Besides, hiring a police officer for any public event is a must. Booking rates for squares and parks are lower for Savannah residents than for people out of town. As a local wedding planner, I would be happy to help you save some money.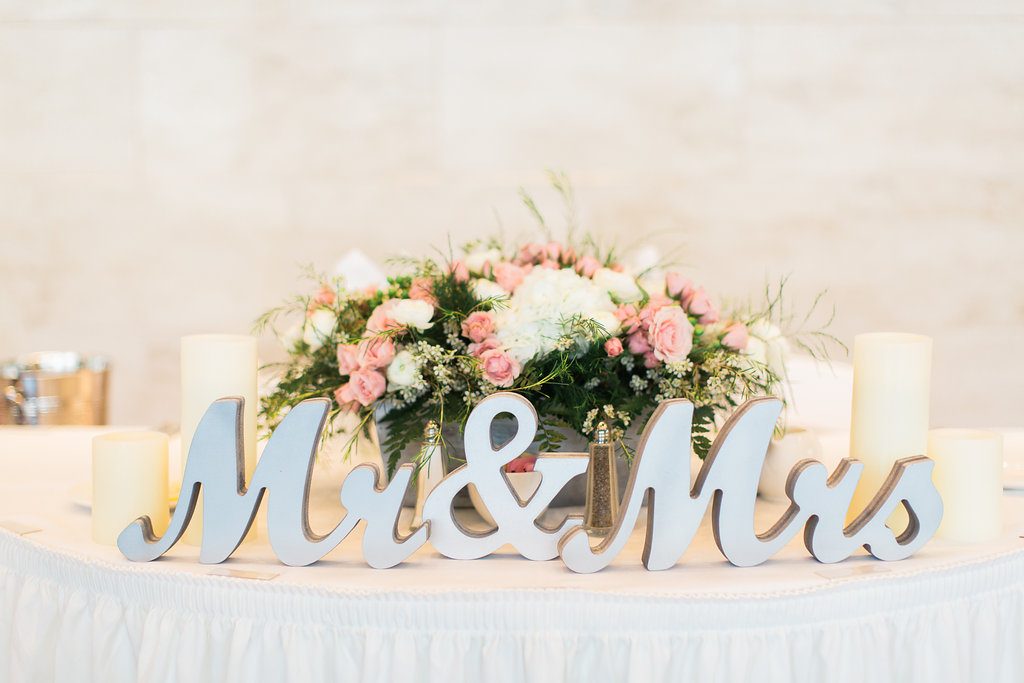 Don't Walk Around with Bottles and Cans of Alcohol
Instead: bring cups with you.
Although Savannah is famous for allowing people to drink outside, it is prohibited to drink straight from a bottle or a can. Make sure to provide cups for all your guests, then you can walk around the city with a drink in hand.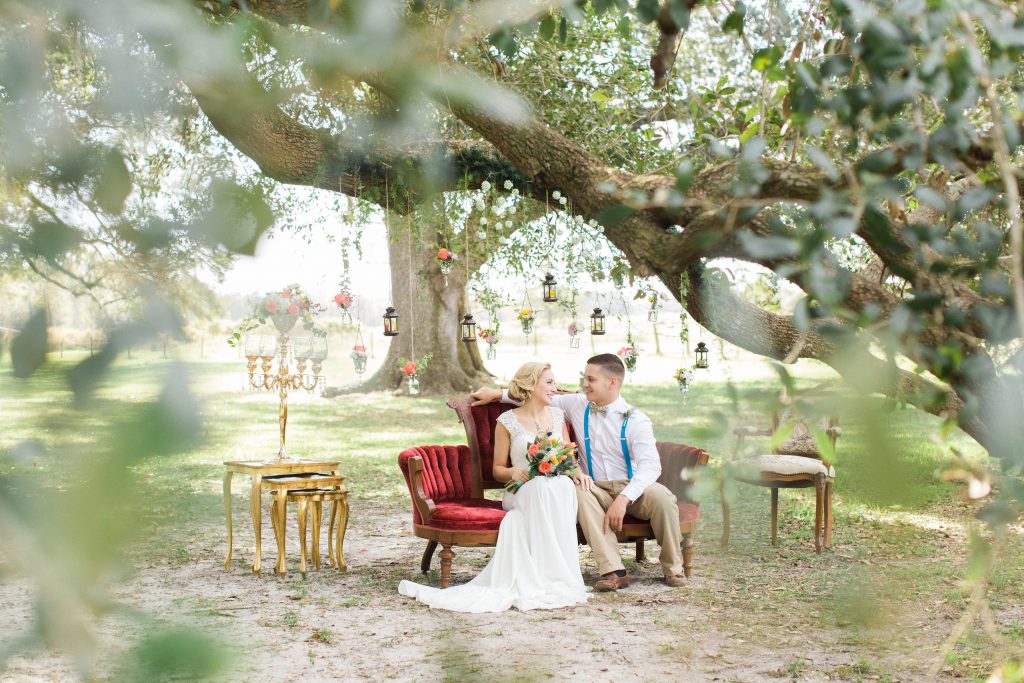 Don't Plan a Wedding on Your Own
Instead: hire a local wedding planner.
My last advice is surely a little self-promoting as I am a wedding planner based in Savannah. But it is also as genuine as it gets. Planning a destination wedding without a person who would be your eyes and ears in the city of your choice is extremely difficult, stressful and risky. You need someone who knows all the ins and outs, all the tips and tricks and who can help you not only plan a wedding of your dreams, but save some money too.
I would love to help you plan a wedding in the most beautiful city in the South – Savannah, Georgia. Visit our contact page to get in touch with me and ask any questions about Savannah and how to organize a wedding here!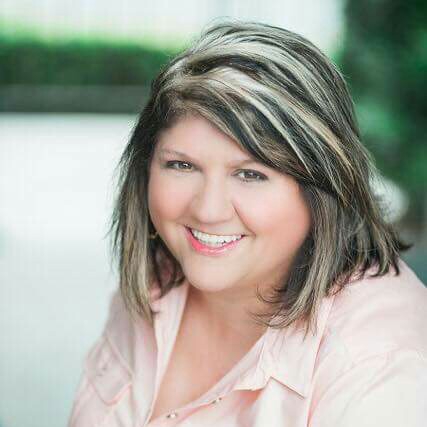 Jodi Jackson is a wedding planner at Savannah Wedding Dreams. Jodi fell in love with the feelings of creativity, accomplishment, and joy that overcame her when she helped plan her very first wedding almost 10 years ago. Jodi and her team bring a fresh and modern approach to designing, planning and coordinating weddings, regardless of the size or desired style. This has earned them a reputation for excellence in the Savannah area, throughout the Southeast, and beyond.