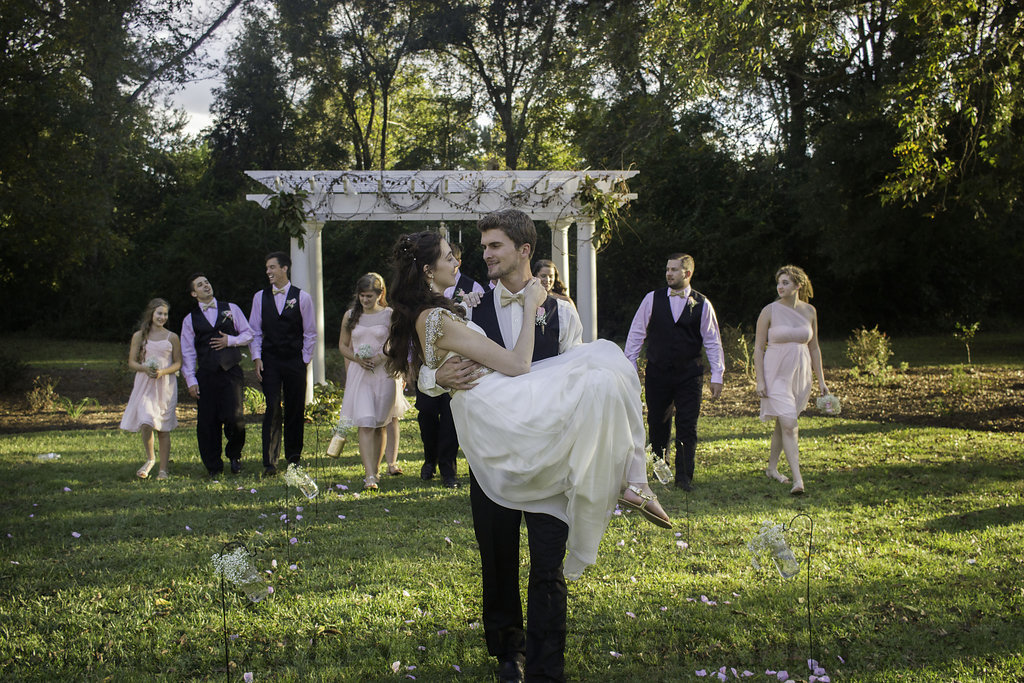 Allison and James were such a cute couple! The love they shared for one another and the community that surrounded them amazed me. I have never lived in a small town, so it was amazing experience the charm and friendship in Marshallville, Georgia.
During the planning process, Allison told me they wouldn't be needing a caterer because they decided to have a pot luck dinner! I have never heard of this before, so of course I had a lot of questions. The first question was who would be in charge?  Remember, I am a wedding planner. Everything has to be planned! Allison assured me no one needed to be in charge because small towns do this all the time. Now, keep in mind this wedding had 200 guest! I think it's fair to say, I didn't sleep for weeks over this. I even had the BBQ restaurants number on speed dial!
On the day of the wedding, guests started arriving with their dishes. There was so much food and everyone had hot plates. The selection was amazing! By the end of the night, everyone was full and there was tons of food left over. After the wedding, all the guest grabbed their serving dishes and their hot plates and took them home. There was hardly any clean up!
The support and love for Allison and James was truly amazing. This town taught me the power of love, God and community. Thank you Middle G.A. for the life lesson!
Wedding Vendors:
Venue – The Grand Magnolia House
Designer – Two Chicks and a Trunk
Wedding Planner – Savannah Wedding Dreams
Cake and Cupcakes – Publix
Band – Drawing From Heaven
Photographer – Lara Mills Photography