If you are anything like me and have been dreaming of a fairytale wedding since that time when you put on a white pillowcase on your head at the age of 5 and walked around the house in your mom's heels 3 sizes too big, then you know that every detail matters. The flowers, the cake, the dress, the location.
Actually, one of the most important decisions you will have to make is choosing the location for your wedding. My opinion? There's no better city that will provide a dreamy fairytale-like backdrop for your big day than Savannah!
This city gives you the feeling of the most romantic date on a regular Tuesday when you walk to the office. Imagine organizing your wedding here! Savannah's beautiful architecture, grand oaks and green squares are ideal for pictures celebrating love.
Here are 5 of my favorite places around Savannah to take your wedding pictures. They are great for engagement photo sessions too.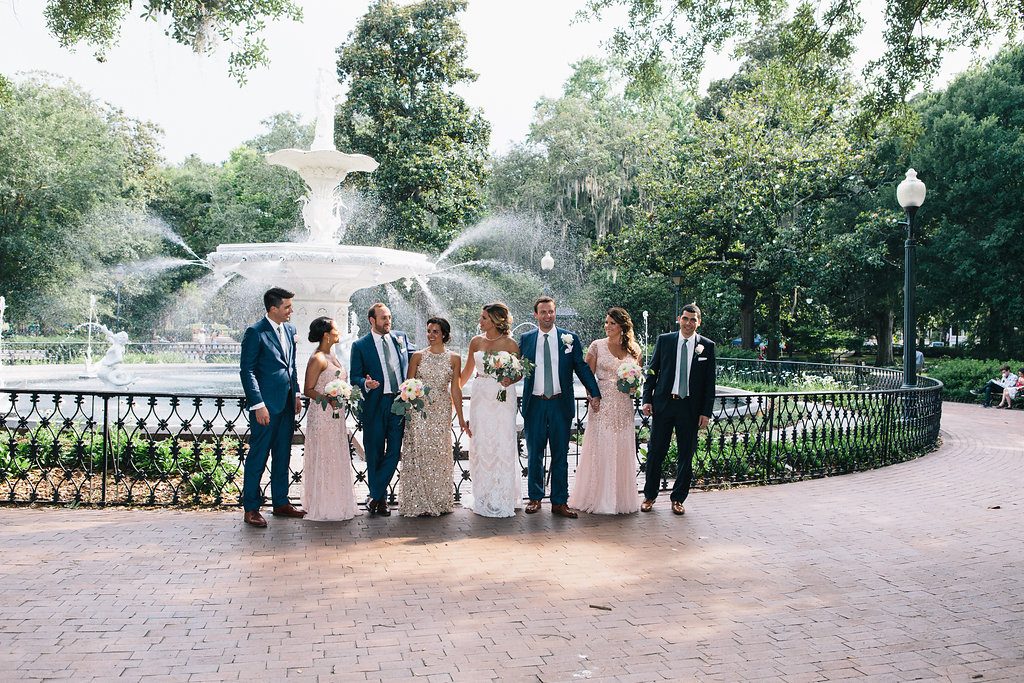 Forsyth Park
Let's start with the good old classics like Forsyth Park. If you are looking for a traditional and recognizable site that will instantly remind you of Savannah, look no further! The beauty of Forsyth Park is that you can find many breath-taking views for your pictures all in one place. Which might seem like a minor detail until you put on that wedding dress, high heels, have your make-up and hair done and try to walk around for hours during the photo shoot. From the cast-iron fountain inspired by the fountain at Place de la Concorde in Paris to the grand trees covered in Spanish moss, the park gives plenty of room for creativity.
Another important detail is the natural light in the park. Just before sunset, around 5-5.30 pm, the light is nothing short of magical. The sun has beautiful glow to it that will make your pictures look warm and cozy.

The Majestic Oak Tree
This oak tree is believed to be one of the largest and oldest trees in Savannah with over 300 years of history. To give you some perspective, Savannah was founded in 1733 which means that the Majestic Oak tree was here for at least 16 years before Oglethorpe had stepped on the land that would become Savannah.
There are no words to describe this site, you have to see it with your own eyes. Choose this location and your wedding or engagement pictures will have the "wow" factor impossible to beat.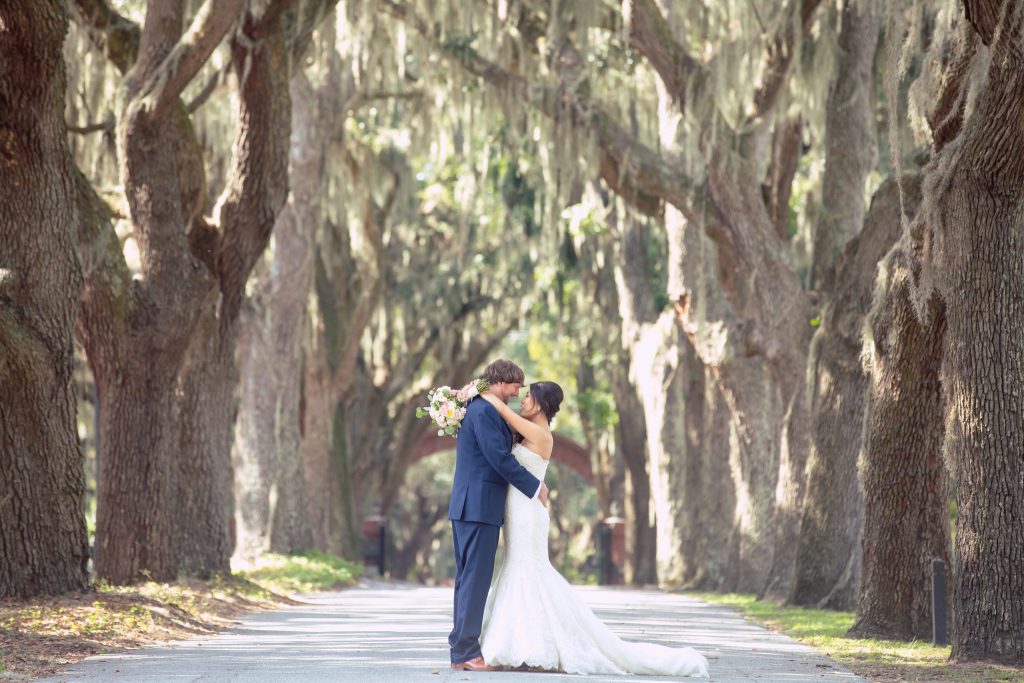 Wormsloe Historic Site
If you choose Savannah as your wedding destination grand trees, lush greenery and Spanish moss will find their way into your pictures one way or another. The whole coastal region boasts magnificent oaks, but Savannah is, probably, the most prominent area to see them. That's why my next suggestion for your wedding photo shoot features oaks once again. But, unlike Forsyth Park or the Majestic Oak Tree, Wormsloe plantation is famous for a whole alley of oaks that stretches for one and a half miles. The oaks were planted in 1800s and by now are large enough to cover the alley from both sides. If you are looking for a true fairytale feel, this is you place!
It is also much quieter than Forsyth Park giving you privacy to take gorgeous photos with no rush. And the light streaming through Spanish moss is impossible to replicate.

Historic Downtown
You will be surprised how many unique and outrageously beautiful backdrops for pictures you can find without stepping outside of Savannah's downtown. The heart of Savannah is recognized as National Historic Landmark for a reason. With its beautiful squares, cobblestone streets and awe-inspiring architecture you are bound to have beautiful wedding photos. One of my personal favorites is East Gaston Street with its gorgeous historic homes.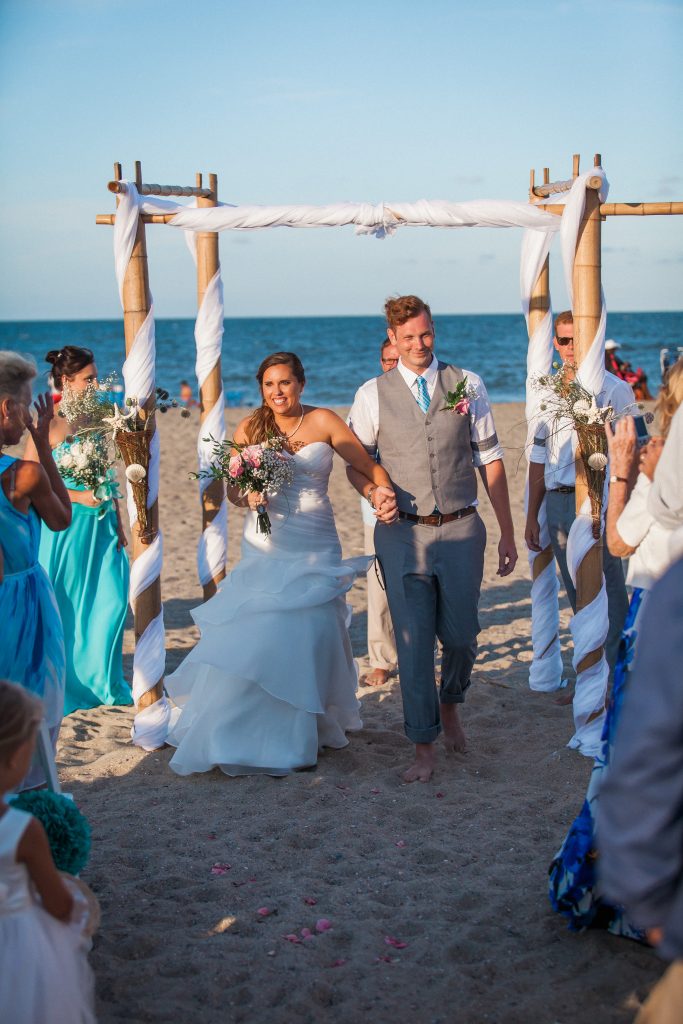 Tybee Island Beach
Finally, if you are dreaming of romantic pictures of the two of you running in the beach barefoot and watching the sunset, I've got you covered too! I always say that Savannah has it all. Tybee Island with its sandy beaches is located only 30 minutes' drive from the city. This is not your traditional Savannah and that's the beauty of it.
The beaches are not overcrowded, especially on weekdays, so you can take all the time you need to take that perfect waterfront shot.
As a wedding planner, I know how hard it can be to make every little detail perfect. I also know that if you choose Savannah as your wedding destination, it won't let you down. I promise, years later when you look through your wedding photos taken under shady oaks or on the cobblestone streets in front of historic homes, you will remember your big day as a real life fairytale.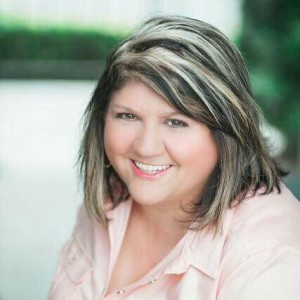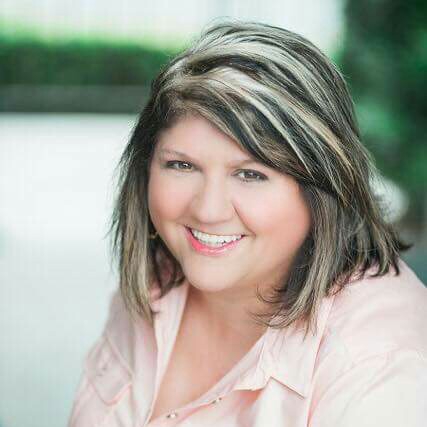 I would love to help you plan a wedding of your dreams in the most beautiful city in the south – Savannah, Georgia. Visit our contact page to get in touch with me and ask any questions about Savannah and how to organize a wedding in this wonderful city!

Jodi Jackson is a wedding planner at Savannah Wedding Dreams. Jodi fell in love with the feelings of creativity, accomplishment, and joy that overcame her when she helped plan her very first wedding almost 10 years ago. Jodi and her team bring a fresh and modern approach to designing, planning and coordinating weddings, regardless of the size or desired style. This has earned them a reputation for excellence in the Savannah area, throughout the Southeast, and beyond.