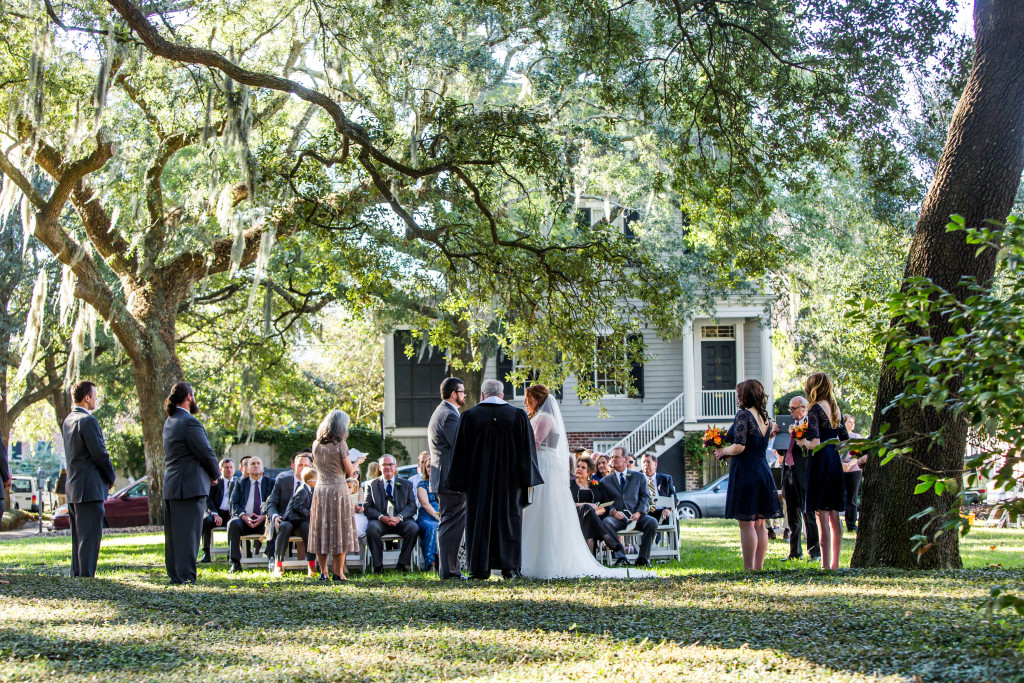 As I mentioned here, destination weddings are something that many couples think of when they first start the planning process. It can be romantic and whimsical to think of a place that you have fond memories of visiting in the past, and then incorporate that feeling into the wedding day by choosing to travel. Once a couple decides on the location, the difficult part then becomes deciding where to go, what to do, and how to begin planning a wedding at that destination.
Getting a wedding planner is one of the most important steps to planning a destination wedding! A wedding planner will know the best vendors, locations, hotels and attractions in the area you are traveling to. Hiring a wedding planner will allow for stress free planning and enable that person to lend you their expertise and point you towards your dream wedding.
Savannah, Georgia is a beautiful place for a destination wedding, but sometimes one that people may not think of immediately. However, with its small town charm and beauty, it is obvious why couples want to celebrate their wedding in the lowcountry!
Picture arriving to your wedding on a horse drawn carriage and walking down the aisle to a quiet stone courtyard. Perhaps you want to share your vows under serene, moss covered oak trees that add the perfect backdrop to photos on a beautiful day. Or maybe a seaside wedding off the beaches of Tybee Island is calling your name. Whatever your dream, we can make it a reality!
Savannah Wedding Dreams can create your most magical moments and bring your dreams of a destination wedding to life! No detail is too small during your planning, and we are committed to bringing you an experience like no other.