Having lived in Savannah for the past 10 years, I have to say there's no place quite as enchanting. When your love affair with a city lasts as long as a decade, you know that this city is the one. You spend every day together but you don't get bored. You wake up to the same view every morning, but you never get tired of seeing it. You learn its little secrets, but they only make you fall in love more.
That is Savannah for me. So when I say "Savannah is a perfect wedding destination", you should understand that I am biased. But you should also understand that I know what I am talking about.
If you are thinking of a destination wedding in Savannah, GA, but still having second thoughts, here are a few things that will convince you that this city will be an amazing place for your big day.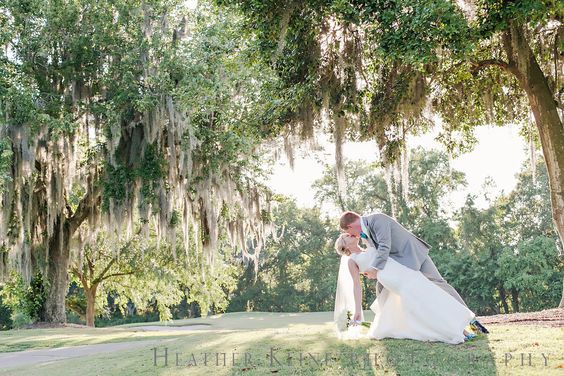 The Magic of Southern Charm
Savannah is a fairy-tale of a city with its shady squares, oak alleys and cobblestone streets. The most popular adjective to describe Savannah is "charming". It might sound cliché, but "charming" is exactly the word that will come to your mind upon arriving to the city for the very first time. Or second, or third for that matter. The famous southern charm is in the air, you can almost breathe it in, feel it with your fingertips! The atmosphere could not be more romantic for saying "I do".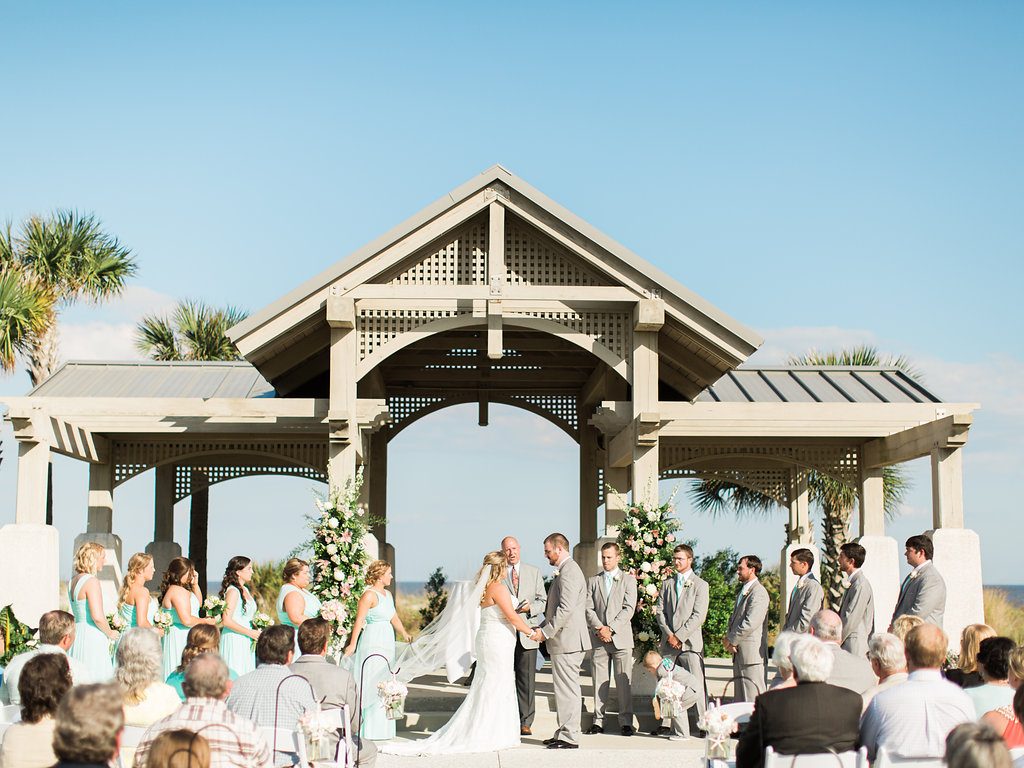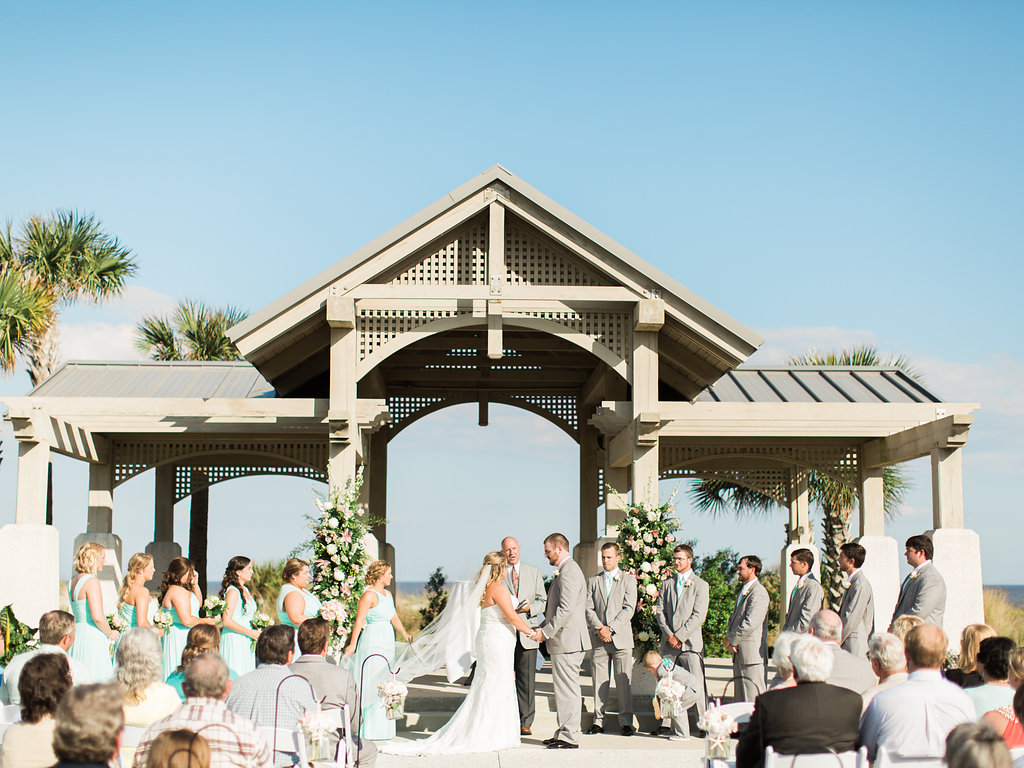 Savannah Can Be Anything You Want It to Be
Are you dreaming of a waterfront wedding? An outdoor ceremony in the leafy square? Or are you more into industrial styling? How about historic mansion? You don't have to decide right away because Savannah has it all. The scenery is so diverse and unique that you can let your imagination fly free and be sure that the most outrageously unbelievable ideas can be realized here.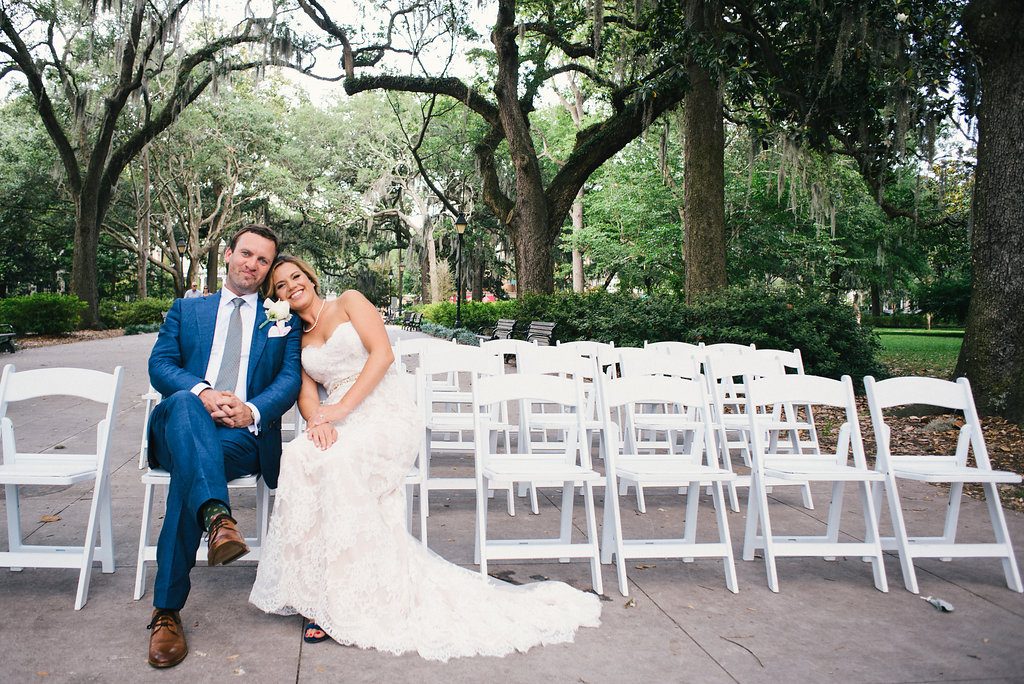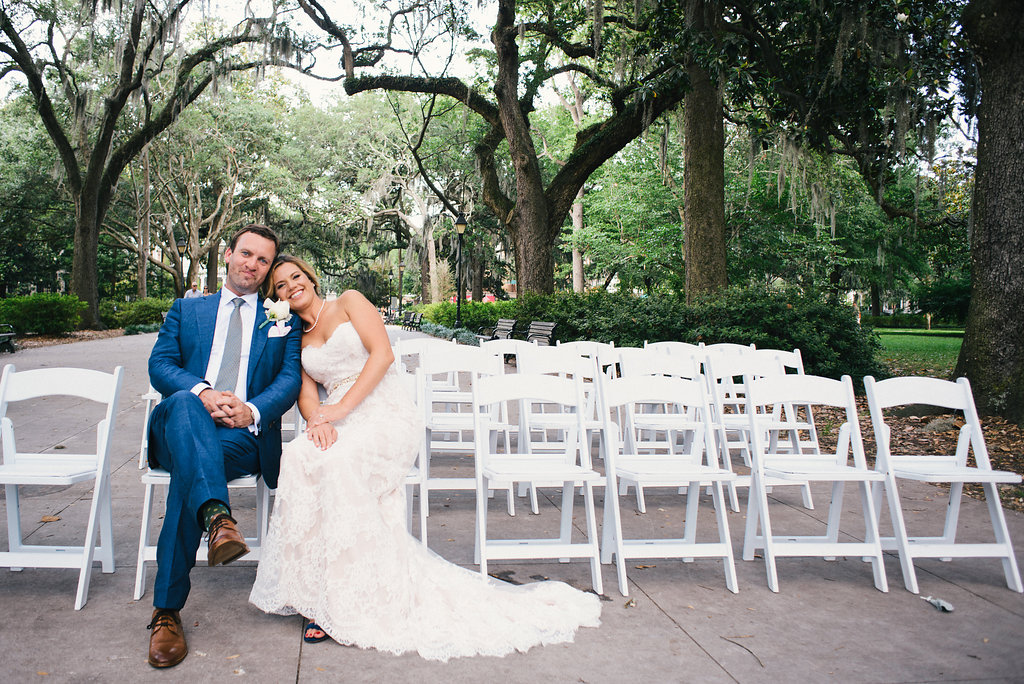 Beautiful Weather for Your Beautiful Day
We all know that summers in the low country can get very hot and humid. But if you choose to tie the knot during spring or fall months, there's no better place to be than Savannah. The weather is so lovely with temperature in mid 70s that outdoor gatherings are bound to be a success. It's warm enough for everybody to feel comfortable and enjoy their time.
In winter temperature drops to low 60s which means you can have a winter wedding without having to deal with heaps of snow and extreme conditions.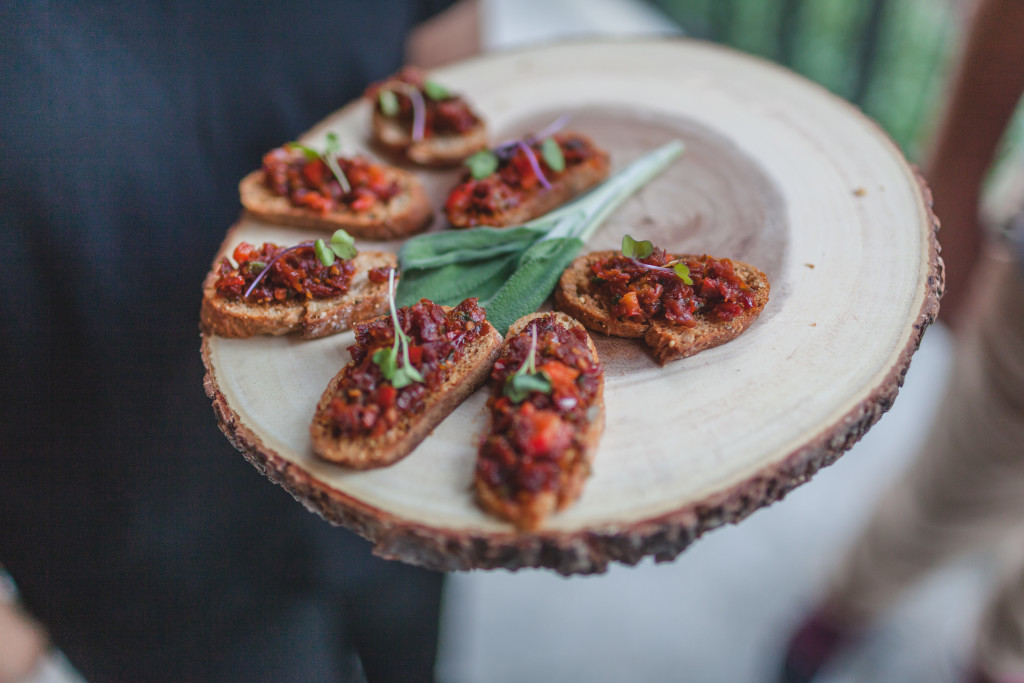 Southern Food Is Mind-Blowing
Southern food doesn't need an introduction: the fame of local cuisine precedes it. What does it mean for you and your guests? First, you are going to have amazing meals throughout your stay in Savannah. Let's be honest, good food makes people happy.
Second, your wedding dinner can be inspired by Southern favorites. If you have a rustic-style wedding, then traditional dishes like warm biscuits served in baskets will go well with your theme. If you have an elegant reception, southern cuisine with contemporary twist is a great option. Braised short ribs in a Cabernet reduction don't sound all that country any more, do they?
Third, local foods can inspire take-away presents for guests. A small jar of peach jam or a pecan praline are only a few examples.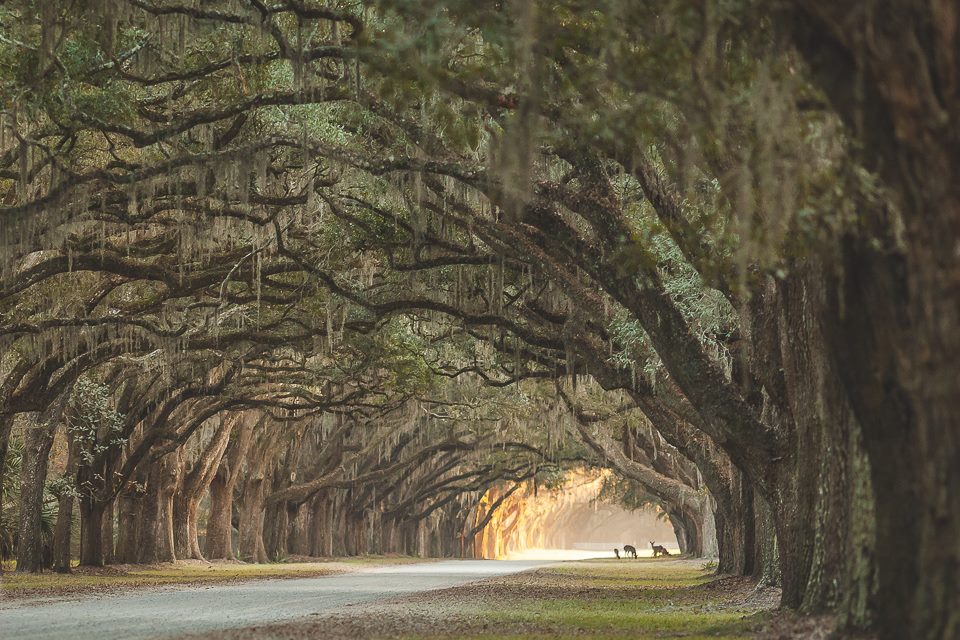 Your Guests Will Love You for Inviting Them to Savannah
One of the biggest obstacles on the way of planning a destination wedding can be guest attendance. Savannah is a city people dream of visiting. When you choose it as the destination for your wedding, rest assured that all your loved ones will be with you on the big day.
On their free time your guests can explore every nook and corner of this gorgeous city that has a million things to offer. From wondering around the many squares to enjoying the beach to visiting cute local shops and beyond. Savannah has something for every taste. If you want to uncover the darker side of it, take a ghost tour or visit a cemetery. If you would like to submerge into cultural life, there are plenty of galleries and art installations throughout the city. Your guests will have the time of their lives and will thank you for inviting them to this gem of a city.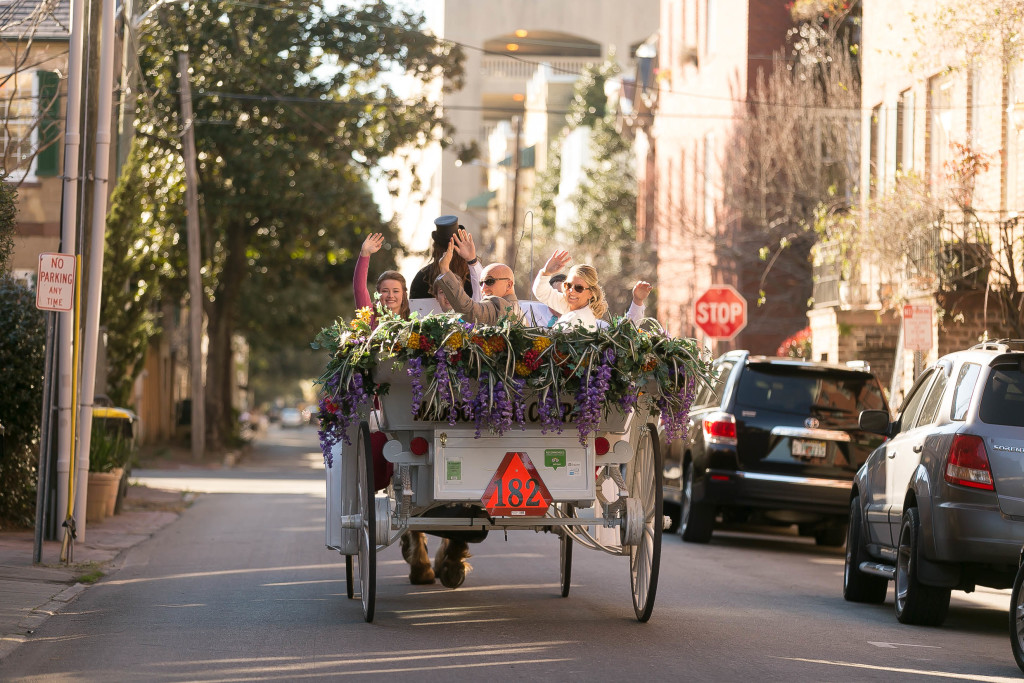 Getting Around Couldn't Be Easier
This might not seem like the main concern when planning a destination wedding, but it's one of those small things that really make the difference. You don't want to be looking for parking spots, having to deal with traffic or look for public transport stops when all you need is relax and enjoy the moment.
Savannah is meant to be explored on foot and you can easily access everything you need by simply walking there. You know what's even better than wondering around the city? Wondering around with your favorite cocktail in hand! In Savannah you can stop by a bar, take your drink to go in a plastic cup – lovingly referred to as "traveler" by locals – and continue walking the streets. That also comes in handy if you are planning to have your bachelor/bachelorette party in Savannah.
And if you get tired of all the walking get a horse-drawn carriage to take you places. Does it get any more romantic?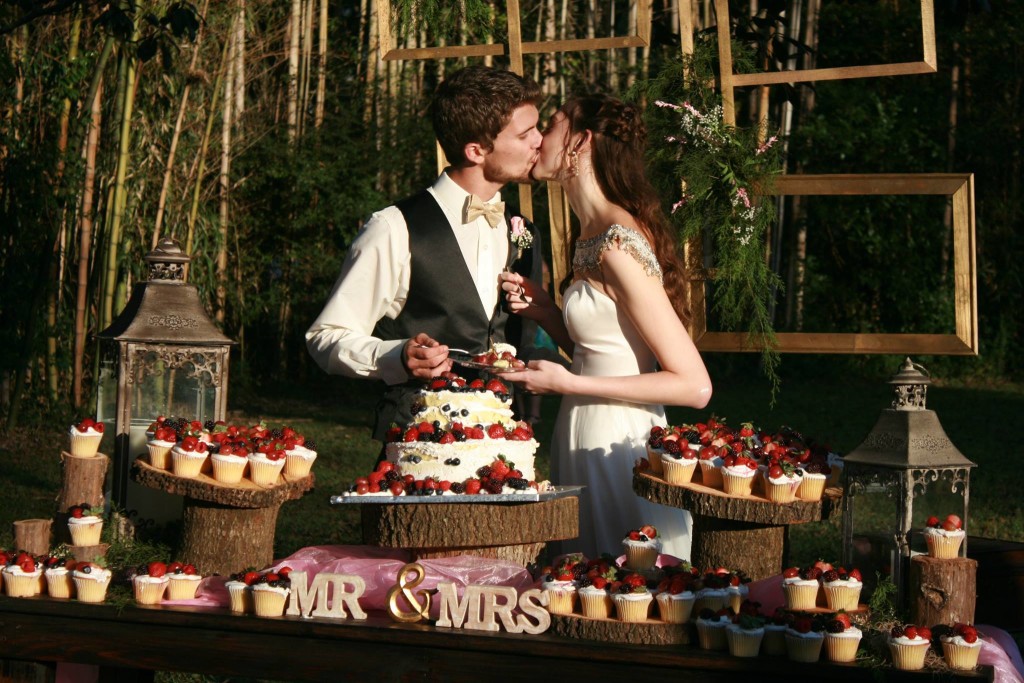 Southern Hospitality
Planning a destination wedding means you are going to spend one of the most important days of your life in a place that you might have never visited before, a place where you don't know anything or anybody. You want to feel welcome and comfortable and you want your guests to feel at home.
According to Conde Nast Traveler research in 2016, Savannah is the 3rd friendliest city in USA. The city's promotional name used to be "Hostess city of the South" and there's a reason behind it. Southern hospitality is well-known across the country and might have become somewhat of a stereotype. But believe me, when people in the street greet you with a smile and ask how you are doing, when wedding vendors treat you not only with respect but with love and attention you would only expect from your family, it makes all the difference.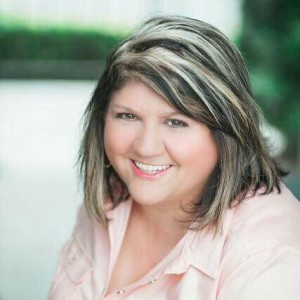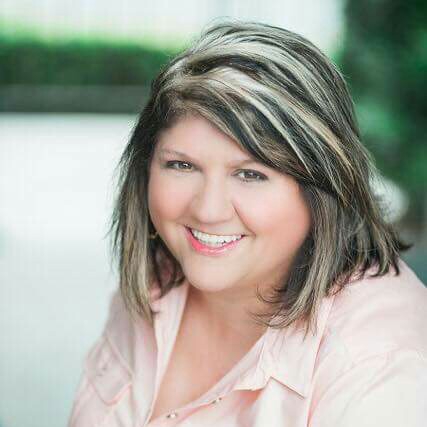 I hope I convinced you that Savannah will be a perfect destination for your wedding. Now let me help you to plan a wedding of your dreams! Visit our contact page to get in touch with me and ask any questions about Savannah and how to organize a destination wedding in this beautiful city!
Jodi Jackson is a wedding planner at Savannah Wedding Dreams. Jodi fell in love with the feelings of creativity, accomplishment, and joy that overcame her when she helped plan her very first wedding almost 10 years ago. Jodi and her team bring a fresh and modern approach to designing, planning and coordinating weddings, regardless of the size or desired style. This has earned them a reputation for excellence in the Savannah area, throughout the Southeast, and beyond.