If you have been reading my blog for a while, you probably already know that, in my mind, Savannah is the best place in the whole world for a destination wedding. My love for this city is tremendous, all-consuming and ever-growing. In every blog post I try to show you a little bit of my beloved city and make you fall in love with it too. And to be honest, Savannah makes this task an easy one.
I have mentioned before all the reasons why Savannah is a perfect destination for a wedding, but today I would like to talk to you about one particular aspect: why your guests will love it in Savannah.
Planning a destination wedding is not a piece of cake. You know it's hard enough to plan a trip for two. Now imagine you have to do it for twenty or thirty people! Your relatives and friends have varying tastes in travel, but from my 10 years-experience in organizing weddings I learned that most people are passionate about visiting Savannah and wouldn't miss a chance to explore it.
Savannah has something for every taste. Whether your guests love beautiful architecture and arts, learning about historic sites or spending time outdoors, everyone will be able to find something they love in Savannah. Here are my favorite things to do!

Explore 22 Savannah Squares
There's no other city in the world like Savanah with its 22 squares that you are bound to come across whenever you walk around. The squares are surrounded by gorgeous historic homes, museums and churches. It's breathtakingly beautiful and peaceful. Cars give way to pedestrians, streets are clean, enormous oaks provide shade from the sun. It's hard to imagine a city more suitable for exploring on foot. Which means your guests won't have to worry neither about renting a car, nor about figuring out public transport schedules.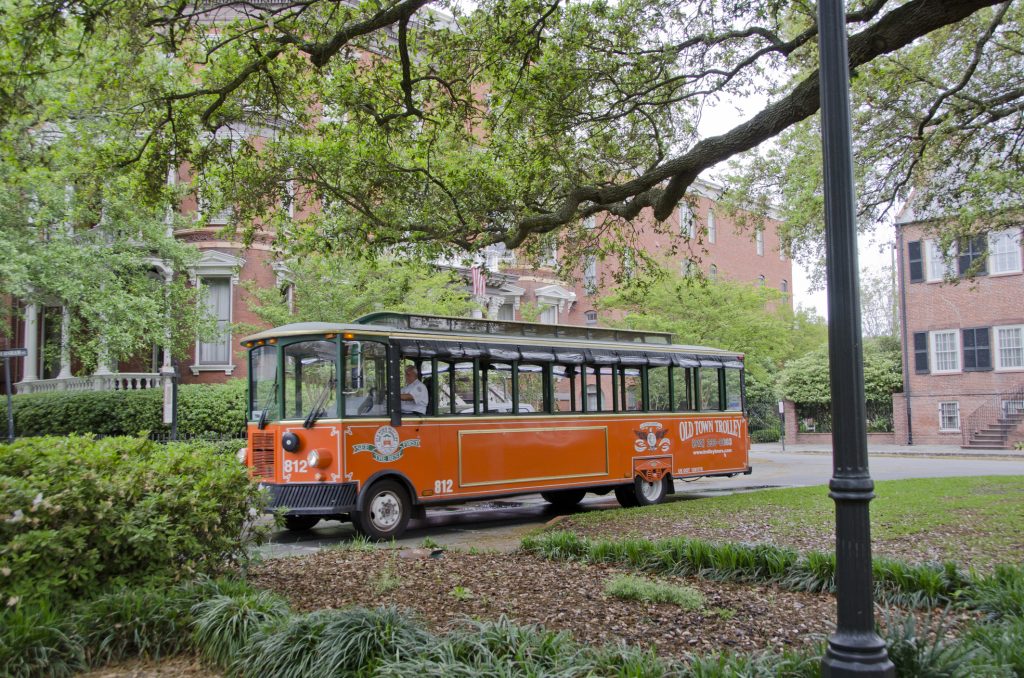 Enjoy a Trolley Ride
If at any point your guests feel tired of walking they can hop on a good old-fashioned trolley and take a guided tour. The trolleys cover all the main attractions in Savannah and are a great way both to see the city and get from point A to point B. All trolleys are hop on and hop off which means your guests will be able to explore the city at their own pace. And, once again, no need to worry about driving in a new city and looking for parking space.

Walk Down River Street
One of the most popular places in Savannah is River Street. Yes, it's touristy and crowded, but there's a reason why so many people love it and I am sure you and your guests will love it too. The many antique and souvenir shops, exceptional seafood, gorgeous waterfront views. You can walk the street and enjoy the hustle and bustle of the city or take a riverboat cruise down Savannah River. My personal recommendation: make sure to stop by River Street Sweets and try a fresh praline!
Admire Contemporary Art at SCAD Museum
For the art lovers among your family and friends Savannah has something to offer too. The city is home to the Savannah College of Art and Design, one of the best art schools in USA. The SCAD Museum of Art was established to enrich the education of SCAD students and to attract visitors from around the world. The museum has a great collection of contemporary works of art.

Get Lost in Wormsloe Historic district
Only 15 minutes away from Savannah's downtown is Wormsloe historic site – the colonial estate of Noble Jones, who arrived in Georgia along with James Oglethorpe and the first group of settlers from England. I know all this doesn't sound particularly exciting, unless you are really into history. But what will definitely blow your mind away is the alley sheltered by grand oaks and Spanish moss leading to the estate. The kind of place you can only see in Savannah!

Unwind at Tybee Island Beach
Another beautiful destination not far from Savanah is Tybee Island beach. It may be hard to believe that one city has it all: beautiful architecture, walkable green streets, historic sites and even beaches! But that is exactly why Savannah is marvelous and why I love it. Tybee Island boasts three oceanfront beaches and two river beaches. You and your guests can plan a one-day getaway from the city to unwind: swim, sunbathe, kayak and bike around the island.
Take a Ghost Tour
Those who would like to explore the darker side of the city, can join a ghost tour and listen to the stories of murder, witchcraft and mayhem! The tours usually take place in the evening, some as late as 11 pm. Those sights that you marveled at during day time like Chipewa square and The Olde Pink House will give you the creeps late at night when you hear what happened there!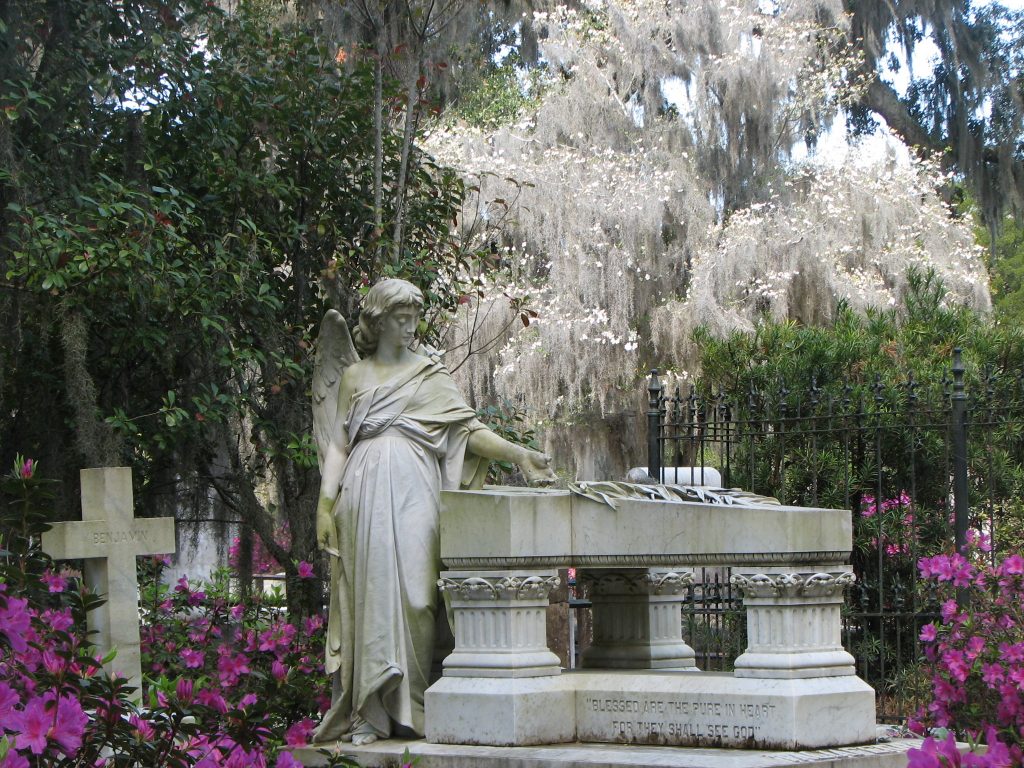 Visit Bonaventure Cemetery
Loved the ghost tour? Savannah has more hauntingly beautiful places, for example Bonaventure Cemetery. Apart from being a burial ground for military generals, poet Conrad Aiken, Academy-winning lyricist Johnny Mercer and Georgia's first governor Edward Telfair, the cemetery is a famous site because of the "Bird Girl" statue, formerly located at Bonaventure. The picture of the statue appeared on the cover of John Berendt's "Midnight in the Garden of Good and Evil"
This list could go on and on forever, and I haven't even started on all of my favorite places to eat and drink! Choosing Savannah as your wedding destination not only provides a beautiful backdrop for your ceremony, but also guarantees that your guests will enjoy their time exploring a new city.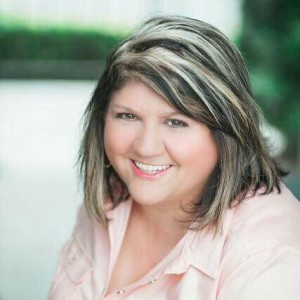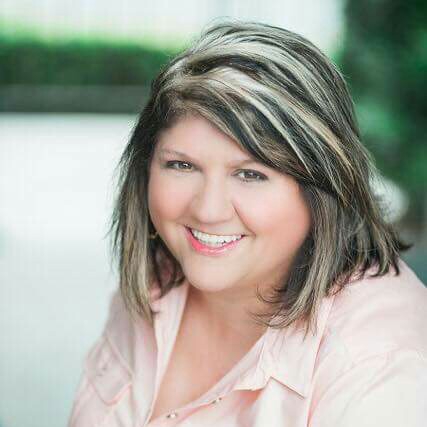 I would love to help you plan a wedding of your dreams in the most beautiful city in the south – Savannah, Georgia. Visit our contact page to get in touch with me and ask any questions about Savannah and how to organize a wedding in this wonderful city!

Jodi Jackson is a wedding planner at Savannah Wedding Dreams. Jodi fell in love with the feelings of creativity, accomplishment, and joy that overcame her when she helped plan her very first wedding almost 10 years ago. Jodi and her team bring a fresh and modern approach to designing, planning and coordinating weddings, regardless of the size or desired style. This has earned them a reputation for excellence in the Savannah area, throughout the Southeast, and beyond.